On January 16, the operation of the "interception" mode was canceled and the export of goods to China was resumed at the automobile checkpoint in Zabaikalsk - GBSI - Global Business Service Information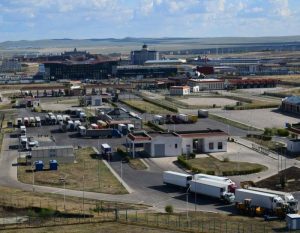 From January 16, 2023, it is planned to cancel the operation of the "interception" mode at the Zabaikalsk automobile checkpoint and resume the export of goods to China. This means that the restrictions that have been in effect since 2020 as a measure introduced by the PRC in order to prevent the spread of coronavirus infection will be lifted for cargo carriers.
Now Russian trucks will be able to return to the usual method of cargo transportation – to export goods from Russia to neighboring China and return to Russia with Chinese goods.
Recall that during the period of the "interception" regime, an empty Russian truck left for China and left an empty trailer there, returned to Russia and waited for the trailer to be loaded with Chinese goods, after which it left for China again to pick up the trailer and return to Russia.
Due to the cancellation of the "interception" mode, the capacity of the Zabaikalsk border crossing (Manchuria checkpoint on the Chinese side), reduced during the period of restrictions, will return to its previous values. The resumption of cargo exports and the return to the operating mode during the dock period will contribute to an increase in the volume of bilateral trade. And the resumption of passenger service to MAPP Zabaikalsk from January 8, 2023 will strengthen the economy and socio-cultural ties between the states.
Established work schedule:
• on the cargo route from 9:00 to 21:00 Chita time
• in the passenger direction around the clock. At the same time, at the present time, at the initiative of the Chinese side, passenger registration is carried out from 9:00 to 21:00
Source: FGKU Rosgranstroy